Steps You Can Use to Improve Your B2B Website
While millions of websites cater to individual customers, there are also websites that function in a business-to-business relationship. B2B…
While millions of websites cater to individual customers, there are also websites that function in a business-to-business relationship. B2B websites provide services and products to fellow businesses and partners. There is steady competition within this section of the business market. This makes having a strong, high-quality website and brand image important. Some businesses struggle to maintain and develop professional B2B websites. If this is the case for yourself, here are steps you can use to improve your B2B website.
Establish Easy Navigation
One of the most common issues of a poorly developed website is the lack of user-friendly tools and factors. Especially when you are selling to other businesses, you don't want to have poor website navigation. Your website should be set up in a simple format and have links to a product/service page, customer service page, frequently asked questions page, about me page, and other relevant topics. If you don't have separate sections for website topics and clump everything together, potential clients will be displeased and frustrated. Easy navigation helps interested businesses get to fully consider your brand as a potential option. Using a minimalistic, easy-to-read, and clean website format will help you achieve easy website navigation.
"Your B2B website should realistically appear professional to other businesses. If your website isn't user-friendly, it will come off as mediocre, leading to their disinterest in your services," declares Eddie Fleming, marketing writer at Research papers UK and Writinity.
Educate Consumers & Clients
Sharing your solution to business problems and how your products and or services work proves the reliability of your brand. You should include an educational page on your B2B website. This section should be highlighted and listed on the top of your website page so visitors are inclined to click it. Try to feature resources such as research, webinars, and events. Don't include promotional materials like confidential sales information. Adding an educational section to your B2B website will give businesses concrete proof that what you offer can fulfill their needs.
Crisp, High-Quality Product Photos
Whether your business sells physical products or business services, advertising them through visual aspects is necessary. Brands focus a ton on visual aspects because of the importance of their impact on customers. Your website should showcase crisp, high-quality images of your products and services. This will help potential business partners decide whether or not they want to support your company. You should also have a graphic designer and photoshop expert that can tie all the visual aspects of your website together. All the photos and website design elements should be cohesive, appealing, and fully display your business's product and service objectives.
Website Feedback & Customer Reviews
Notably one of the most important parts of any website, especially a B2B website is the feedback page. Receiving customer feedback is highly valuable and beneficial to the future of your business. This will give your clients, customers, and others to give their insight into the operations of your brand. If there are any issues, concerns, and dissatisfied consumers, you can use feedback and reviews to improve problem areas. This also opens up a communication pathway between your business and other businesses.
"Customer reviews can be dismissed and downplayed by business owners. Using your reviews will help you know what to fix and prevent in the future," concludes Charity Dunn, business blogger at Draft Beyond.
Detailed & Organized Product/Service Page
Your product/service page is the highlight of your entire website. Your products and services are the reason why potential clients are visiting your website in the first place. You should have an immediate link to this page so website visitors can instantly have access to your brand's products and or services. Keep all items organized, and categorize things if you have enough separate options listed. For example, your company may sell blank clothing that other brands can customize. The clothing would be split up into sizes, gender, color, and style. Implementing organization for your products and services page will help customers find specific things more easily.
Wrapping Up
These steps can help you achieve a more effective B2B website. The success of your business heavily depends on the quality of your website and brand image.
Looking for a way to get ahead on projects concerning your B2B website? Let EpicPXLS take care of your project needs when you gain access to free (as well as premium) curated fonts, graphics, templates, mobile app designs, and state-of-the-art UI Kits.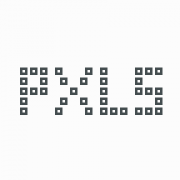 Writer Eula Skiles works at both at Paper writing service and Do my assignment. Eula writes about entrepreneurship and digital marketing strategies. She loves helping others with their business needs and with online marketing services. Eulas also works for Gum essays blog.