How to Survive a Recession (As a Designer)
Stock markets are crashing, businesses are freezing hiring, and governments worldwide are increasing interest rates to tackle dramatically…
Stock markets are crashing, businesses are freezing hiring, and governments worldwide are increasing interest rates to tackle dramatically rising inflation while the cost of everything is soaring. So what does this chaos mean for designers, and how do we adapt?
Secure.
Do your best to secure your current position. You may be an in-house designer, a freelancer, a business owner, or a design student. Your goal is to do what you do now but top it up a notch by 50 to 100 percent. Stay in-demand. Focus on "over-delivering".
If you lost your job, it's NOT THE END.
Just because some organizations had funding seized, it doesn't mean that every company is the same. There are companies out there with a healthy financial position that are growing steadily and are ready to hire right now.
Side Hustle.
Leverage your time by selling copies of your digital products in an online marketplace (instead of spending to create your own website) because these marketplaces already have larger website traffic, making it easier for you to gain views and make sales passively.
One of the online marketplaces for digital resources that have huge monthly website traffic is Epicpxls. If you design amazing fonts, illustrations, graphics, templates, mobile app designs & UI Kits, you can sign up to have an Epicpxls shop by clicking here.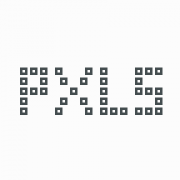 Visit Epicpxls and select from up to hundreds and thousands of design tools and inspirations for your project.
Sign up for our Weekly Newsletter to be updated on our weekly blog and weekly surprises!