How To Start a Career Effectively in Design (2023)
Many tech professionals want to become graphic designers because the role requires a unique mix of technical and creative skills.
Many tech professionals want to become graphic designers because the role requires a unique mix of technical and creative skills.
According to the Bureau of Labor Statistics, the job outlook of a graphic designer is at three percent between 2020 and 2030. Therefore, if you launch a career in design, you will have access to 7,300 job opportunities available. Below, you will learn how to start a successful career effectively in design.
---
Step-By-Step Guide to Becoming a Graphic Designer
---
Research Careers in Design
The most crucial part of delving into a new career is researching the field. There are many career paths that can lead to a successful career in design. You should narrow down the list of careers that interest you before you begin your journey. You can familiarize yourself with design tools, processes, and best practices.
Epicpxls: The place for great design tools and inspiration for best practices.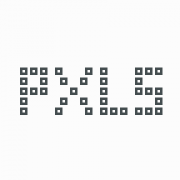 Furthermore, you should also look into the advantages and disadvantages of different career paths in design.
Sign Up for a Design Course
Design is a broad field that offers opportunities for creativity and self-expression. If you're interested in a career in design, signing up for a design course is an excellent way to get started. Through a design course, you'll learn the basics of composition, color theory, and typography.
You'll also develop essential skills like problem-solving and critical thinking. Best of all, you'll gain exposure to the work of professional designers, and get a taste of what it is like to work in the field. With hard work and dedication, you can turn your passion for design into a successful career.
Start a Design Project
A design project is a great way to get your foot in the door of the design industry. It can be added to your design portfolio to show potential employers what you are capable of, and it can also help you to develop your skills and gain experience in the field. If you want a career in design, then starting a design project is a great place to begin. There are a few things you should consider if you want your project to be successful. First, ensure that you have a clear idea of what you want to achieve. What is the purpose of your project? What are your goals?
Once you have a good understanding of your objectives, you can begin to put together a plan of action. Next, take the time to research your topic. Look for inspiration in magazines, books, and online. Once you have gathered all of your information, it's time to start putting your project together. Be sure to stay organized, and don't be afraid to ask for help if you need it. If you follow these simple tips, you'll be well on your way to starting a successful career in design.
Join a Design Community
A design community is an online or offline platform that helps designers connect with other designers and find resources and inspiration for their work. There are many benefits to joining a design community, especially for those who are just starting their careers in design.
The most popular design communities out there are Dribbble and Behance.
By connecting with other designers, members of a design community can learn from each other, exchange ideas, and give and receive feedback on their work. In addition, design communities often have access to industry news and information, job postings and freelance opportunities. As a result, joining a design community is an effective way to start a career in design.
Build a Design Portfolio
First, decide what kind of design you want to pursue and focus your portfolio accordingly. If you're not certain, try to include a range of designs to show your versatility. Second, make sure your designs are clear and easy to understand. Remember that potential employers will look at your work with fresh eyes, so don't assume they know what you're trying to communicate.
In addition, take the time to proofread your work for any errors or typos. Not only will this give you a more professional appearance, but it will also show that you're detail-oriented and take pride in your work. Finally, don't be afraid to experiment with different mediums and styles. This will help you stand out from the crowd and show that you're willing to think outside the box.
Related article:
Conclusion
A career in design can be lucrative and rewarding if you develop strong skills. Even if you don't have the time and resources to get a four-year degree, you can still become a successful designer by practicing on your own time or joining a coding bootcamp.
Did you find this post useful? Let us know what you think in the comment section below!
Sign up for our Weekly Newsletter to be updated on our weekly content! You can also follow us on Facebook, Twitter, and Instagram.