How To Create PPT Templates?
PowerPoint is a program used by everyone nowadays — from middle-schoolers for their projects to big company managers for corporate…
PowerPoint is a program used by everyone nowadays — from middle-schoolers for their projects to big company managers for corporate presentations. But while you might have a decent grasp of the way the program works, it's important to know how to create your own PPT templates for different situations. Hence, here's a guide on how to create PPT templates.
Why Would You Need A PPT Template?
Before you start making your own PPT template, it's important to understand how you can use it and why you would need it. Having a template is like having a shortcut. If you need to make a presentation for a specific company with its own brand icons, theme, etc., then having a template ready specifically for this company will save you a lot of time. Likewise, you can create templates for different types of presentations (e.g. onboarding, weekly meetings).
---
#1 Set Up Slide Backgrounds
Your first step will be to set up your slide backgrounds. Jared Burrows, an expert from the writing services reviews site Writing Judge, says, "The backgrounds are more important than you think. They are the landscape for all the other elements you will place in the presentation, so you should take time to make the backgrounds look good." Here's how you can do this:
1. Select the Colors: First, set the colors for your template by navigating to Design>More>Colors. If you don't find a fitting color scheme, you can create your own.
2. Choose the Fonts: The next step is to choose the fonts for your template by going to View>Slide Master. Select the font pair for your template there. You can also choose a new font combination by going to Design>More>Fonts.
3. Go to the Slide Master View: To make the most of your backgrounds, you need to navigate to the Slide Master View by going to View>Slide Master. There, you will see the Parent Slide where you can make general edits and the Child Slides where you can make edits for individual layouts.
4. Set the Parent Slide Background: Start with your Parent Slide background. Use the Crop feature if you are using a picture so that it fits your aspect ratio. Then, fill out your slide background. You can adjust the background of your slide to be less visible if you want to add subtlety to your design. To do this, add a semi-transparent layer to your background.
5. Add Design Elements: The next step is to add slide background design elements to make your design more interesting. Do this by going to Insert>Shapes, choosing your shape, and customizing it as you wish.
6. Utilize Guides: The guides in PowerPoint can help you with formatting, positioning, and consistency, so it's a good idea to add and edit them. Go to View>Guides and start using them.
---
#2 Customize Template Placeholders and Footers
Your second step is to customize template placeholders and footers. If you are unsure about what you want to do with these, you can take a look at some PowerPoint presentation examples to get a better idea of what you can do with your own template. Here are three steps you should follow to customize your template placeholders and footers:
1. Format the Title Placeholder: Go to the Slide Master and start from your Parent Slide where you can change the font size, resize and position the placeholder, set vertical text alignment, and align guides to the title.
2. Customize the Text Placeholder: Next, you will need to customize your text placeholder which is quite similar. Do this by resizing and positioning the text placeholder, aligning the guides, changing the font size, and adjusting and aligning bullet points.
3. Set Up the Footers: Lastly, format the footers by going to the footer section in your Slide Master where you can adjust the slide number, footer text, and date and time. Set the font size for your footers, resize and reposition placeholders, and format the slide number placeholder, the date and time placeholder, and the footer text placeholder. You can also add a logo.
---
#3 Create Custom PPT Template Slides
Your last step is to create custom PPT template slides. Martha Vaughn, an expert from the custom writing reviews site Best Writers Online, explains, "It's the last step but it's just as important as everything else you have done so far as you will be working with your Child Slides." Here's a step-by-step guide:
1. Start with the Title Slide Layout: You can hide the background on a child slide if you feel it is necessary. Then, add a new background for the layout and add extra elements. Then, adjust the placeholders and format footer placeholders.
2. Format the Title and Content Layout: The most used type of slide is the title and content type which is why it's important to add any changes to it now such as adding any extra elements.
3. Adjust Other Child Slides (and Create Layouts): You can then work on other types of slides and create layouts for them if you want to. The logic is the same as before.
4. Finalize the Template Setup: The last things to add are animations, transitions, etc. Once you are done, save everything and create a POTX file (the format used for PPT templates).
---
Get Free and Premium Designs from EpicPxls
Last but not least, don't forget to check out EpicPxls where you can find free and premium fonts, graphics, templates, mobile app designs, and UI kits among other things. Are you looking for icons or mockups? Animations or illustrations? Sketch plugins or widgets? This is the first place you should check out.
If you don't know where to get started, check out their free fonts section that features items such as this beautiful Callista Handwritten Script. Or you can jump right to their free icons section where you can find collections like 23 Human Anatomy Icons.
---
Final Thoughts
All in all, creating detailed PPT templates is not as difficult as it may seem at first. With a little bit of practice, you will be able to create your own templates in no time. Follow the steps from this article to help you get started and begin making great PPT templates.
---
Frank Hamilton is a blogger and translator from Manchester. He is a professional writing expert in such topics as blogging, digital marketing and self-education. He also loves traveling and speaks Spanish, French, German and English.
---
Download free PPT templates from the Epicpxls' library: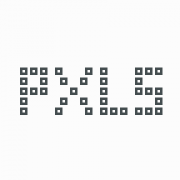 Subscribe to the newsletter to be updated with the weekly freebies and helpful blogs from Epicpxls. You can unsubscribe anytime later.