6 Ways To Incorporate Graphic Design In Your Business
Your brand is among the most important assets you have. A good brand means more than just people knowing your name. A good brand breeds a…
Your brand is among the most important assets you have. A good brand means more than just people knowing your name. A good brand breeds a culture of loyalty with your customers and employees. People will be proud of using your products. This spells a ton of benefits in the long term.
The best way to build your brand is through unique and memorable graphic design. Artists are often underappreciated in the world of business. This is quite unfortunate. Many artists' talents have made many businesses shoot to the moon in terms of popularity. Today, we'll be discussing how graphic design benefits your business and the best way to implement it.
Benefits of Graphic Design
Before we get into how to add graphic design to your plans, let's talk about why you're doing it in the first place.
◉ Stands Out From The Rest
Good graphic design lets you stand out among the sea of competitors. A vivid and attractive post is more likely to garner a click than a boring one. There's only so much a product can do to stand out by itself, after all. Graphic design allows businesses to get creative with how they advertise themselves. That creativity is often rewarded with engagement.
◉ Attracts Attention to Important Information
If you have an important announcement, such as a promotional sale or new product, graphic design is crucial. People might not pay attention to a sales post if it looks like any other post. A huge graphic going "Massive sale right now!" The picture speaks more than any post. The text is just there for the details, the real hook is your graphic design.
◉ Builds Your Brand Identity
A business' brand is how people perceive them. No matter how the business itself internally changes, people will only ever notice the brand. That's why so many people note changes to a brand's logo on social media. There was a ton of chatter when Facebook decided to reinvent itself as "Meta". Brand identity is a powerful thing for the customer experience.
◉ Hooks In New Leads
Strong brand identity leads to more people buying into your brand. They like the "vibe" of your establishment. This goodwill also spreads via word of mouth, further grabbing more leads. Online, graphic design is even better for this. A lot of people often decide who to buy from based on who looks more "legit". Good graphic design is part of that.
◉ Better Bottom Line
End of the day, all these new leads and good PR mean better sales. Not only that, these are sales coming from potentially lifelong customers. Brand identity convinces people to buy from you in a way even statistics can't. It's why competition exists in the first place between products that are the same.
How To Implement Graphic Design In Your Business
Here are some of the best ways to implement different types of graphic design in your business.
---
1. Brand Logo
First and foremost, make a truly unique logo. You can't grow a brand on generic shapes and fonts. You need to make a design that will stand out all by itself. Your logo should be recognizable but not busy. Think of how popular the designs for Apple and Nike's logos are. Simple designs, but they made it their own.
Look at these logo templates you can use or just make them an inspiration: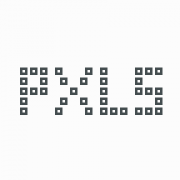 ---
2. Website
Many websites often fall because of bad graphic design. If a website looks and runs like it was made in 2001 with Notepad, then nobody's going to want to use it. Modern websites are sleek and responsive. Pleasing colors should also be all around. Of course, you still have room to add some spice, just don't make it overtake functionality.
Related articles:
---
3. Social Media
Be it on Twitter, Facebook, or Instagram, it's important to treat each post like you would a big billboard. Potentially, way more people are likely to see your social media post than a stationary billboard ever could. Your posts need to have an eye-catching image. The centerpiece needs to be whatever information or product you want to convey.
If you utilize Instagram for your business, you must be aware if you're doing these 5 Carousel Mistakes, so you can avoid them.
---
4. Product Brochures
People love to browse product catalogs. Brochures are a great way to get customers familiarized with your offerings. It's not just the visuals either. The graphic design extends to the paper used, the way it's folded, and even it's print quality.
Here are some great brochure templates you can edit — Click here.
Then, present them using brochure mockups to showcase your design professionally.
---
5. Packaging
Most products need to be held in some form of packaging to protect them. Obviously, a plain cardboard box won't do. The box needs to be just as enticing as the product within. The best example of this is toy brands. Their boxes feature the unique art of the characters. This makes them enticing, even if the figure itself hasn't been seen yet.
---
6. Video Content
Whether it's a product review or a promotional event, graphic design is important for video. You don't want just some person talking to a camera. A brand logo watermark, informative text transitions, and even the editing itself are part of graphic design. Implementing beautiful visuals into your videos makes them more memorable.
Did you enjoy this article? Let us know what you think in the comment section below!
If you are searching for more designs like icons, UI Kits, animations, graphics, illustrations, themes, and templates that you're going to use for your projects, fret not! Because Epicpxls has a lot to share with you from free to premium design materials/resources.
---
Sign up for our Weekly Newsletter to be updated on our weekly blog and weekly surprises! You can also follow us on Facebook, Twitter, and Instagram.